---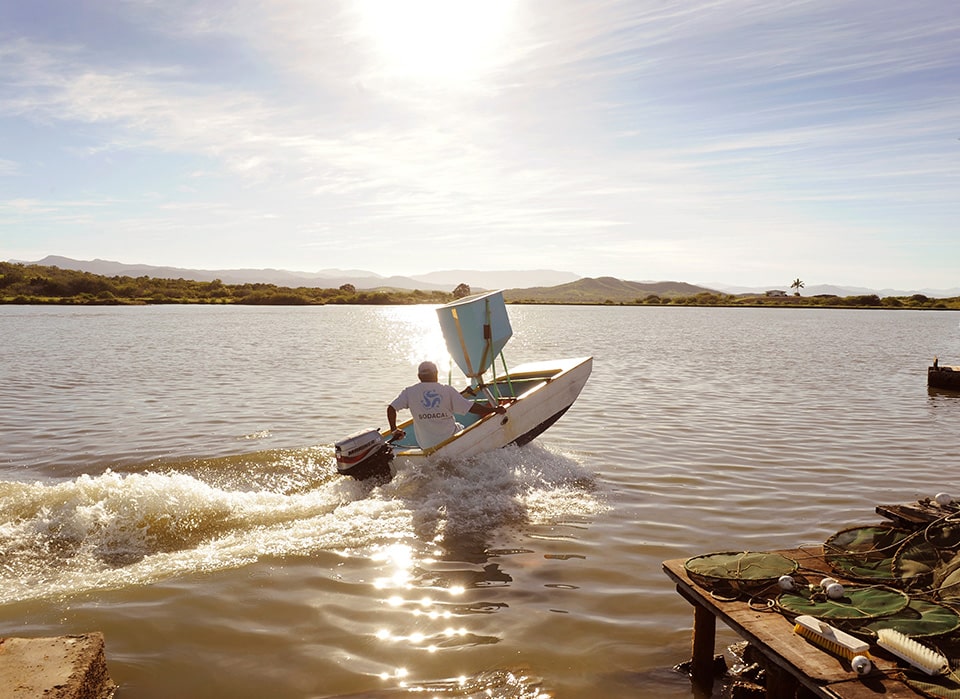 Sustainable Development
For 30 years, Caledonian farmers have been committed to preserving the incredible richness of the natural environment (around 15,000 marine species, 5% of which are endemic), as well as the purity of the lagoon waters. The small, remote aquaculture farms, built on the coast behind the mangroves, respect the ecosystem and contribute to the economic and social development of the coastal tribes through employment and training. A single annual breeding cycle of 6 to 9 months allows the prawn to develop under harmonious conditions and gives the environment time to regenerate.

We are also contributing to the rebalancing of economic activities between the Northern Province and the Southern Province, while respecting social and industrial constraints: adaptation of processes, harvesting contracts with the coastal tribes, creation of the processing and packaging plant in the North of the island. The implementation of innovative harvest techniques, the creation of a wastewater treatment plant and the responsible management of waste also testify to SOPAC's commitment to the environment.
A natural framework
A protected land, a preserved environment, the blue prawn of New Caledonia flourishes in a natural setting of rare authenticity. The 1,600 kilometer long coral reef protects the New Caledonian lagoon, a paradise for marine flora and fauna. This privileged environment and the temperate climate of the island create the ideal conditions to produce a pure species of exceptional quality. Farming practices are as close as possible to natural conditions. Since its creation in 1994, SOPAC has set up, with the help of research organisations, a program of observation, control and optimisation of the impact of aquaculture on the natural environment. The quality of our prawn reflects the authenticity and purity of New Caledonian ecosystems.
The quality of our product
Appreciated for it's rich and subtle flavour, its original, slightly sweet iodized taste, its firm and juicy texture, the SOPAC prawn from New Caledonia is a quality reference throughout the world. The traceability of our products and the food safety of consumers are at the heart of our concerns.
SOPAC is the guarantor of the Quality Specifications adopted by all the players in the New Caledonian aquaculture sector. The quality of our products is due to the technical skills of the professionals in the sector and the care they take at each stage, from the selection of the broodstock to the marketing of the product. In 2002, the joint efforts of all the partners were crowned by obtaining, for the first time for a prawn, the Product Conformity Certification, issued by the Ministry of Agriculture and Fisheries.